15 years ago, loaded Yarrie train through Goldsworthy Junction.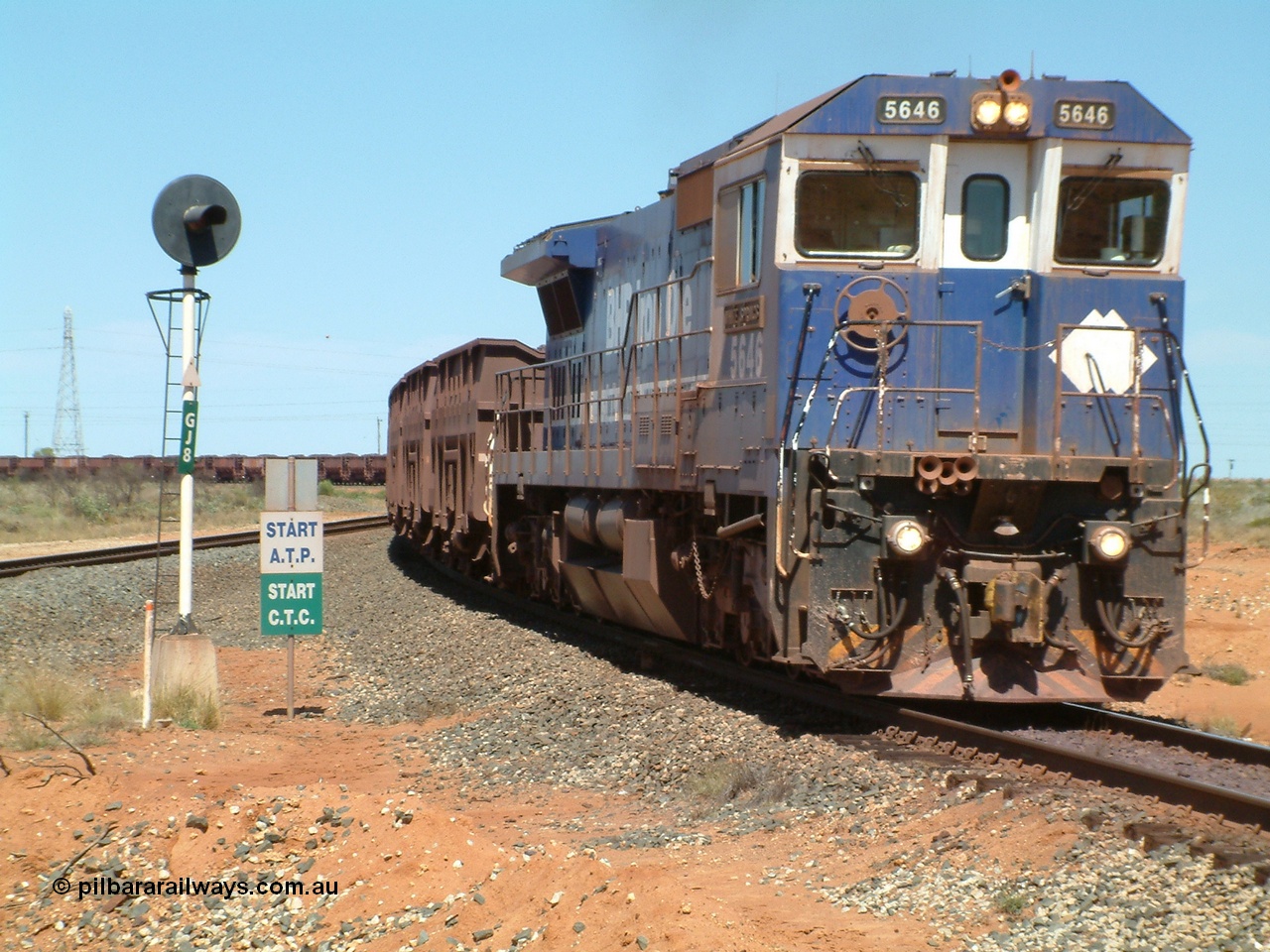 2018-09-22 Roland Depth 0 BHP Iron Ore Goninan CM40-8
Back on the 24th August 2003 BHP Iron Ore's Goninan WA built GE model CM40-8 unit 5646 'White Springs' serial 8244-11 / 92-135 leads a loaded train from Yarrie off the Goldsworthy line and across the BHP Newman line as it heads for Boodaire and the unloader at Finucane Island.
This scene is much changed today with the former GML line now mothballed and the Goldsworthy Junction double tracked for the mainline and the line the train is on also double track with what is termed the 'avoidance road'.
Also the locomotive has since been scrapped, the Tomlinson Steel built waggons on the rear have been sent east and the Goninan Golynx waggons behind the loco converted to rotary dump and in mainline service.
---
Comments
No comments yet
Leave a Comment
Archives
Subscribe
Get an email when new content is added.
---