Archives for January 2021
West Australian Rails - Extra North 001
2021-05-28 Roland Depth 0 Rio Tinto BHP Iron Ore Roy Hill Fortescue Metals GE ES44ACi GE ES44DCi GE 9-44CW EMD SD70ACe
The latest issue of West Australian Rail is now online, albeit a special 'Extra North' edition.
FMG SD90MAC-H2 units still stored - update.
2021-05-09 Roland Depth 2 Fortescue Metals EMD SD90MAC-H2
Here's an image of FMG's eight SD90MAC-H2 units stored out of service down the south end near their rail welding rail yard. 20th March 2021.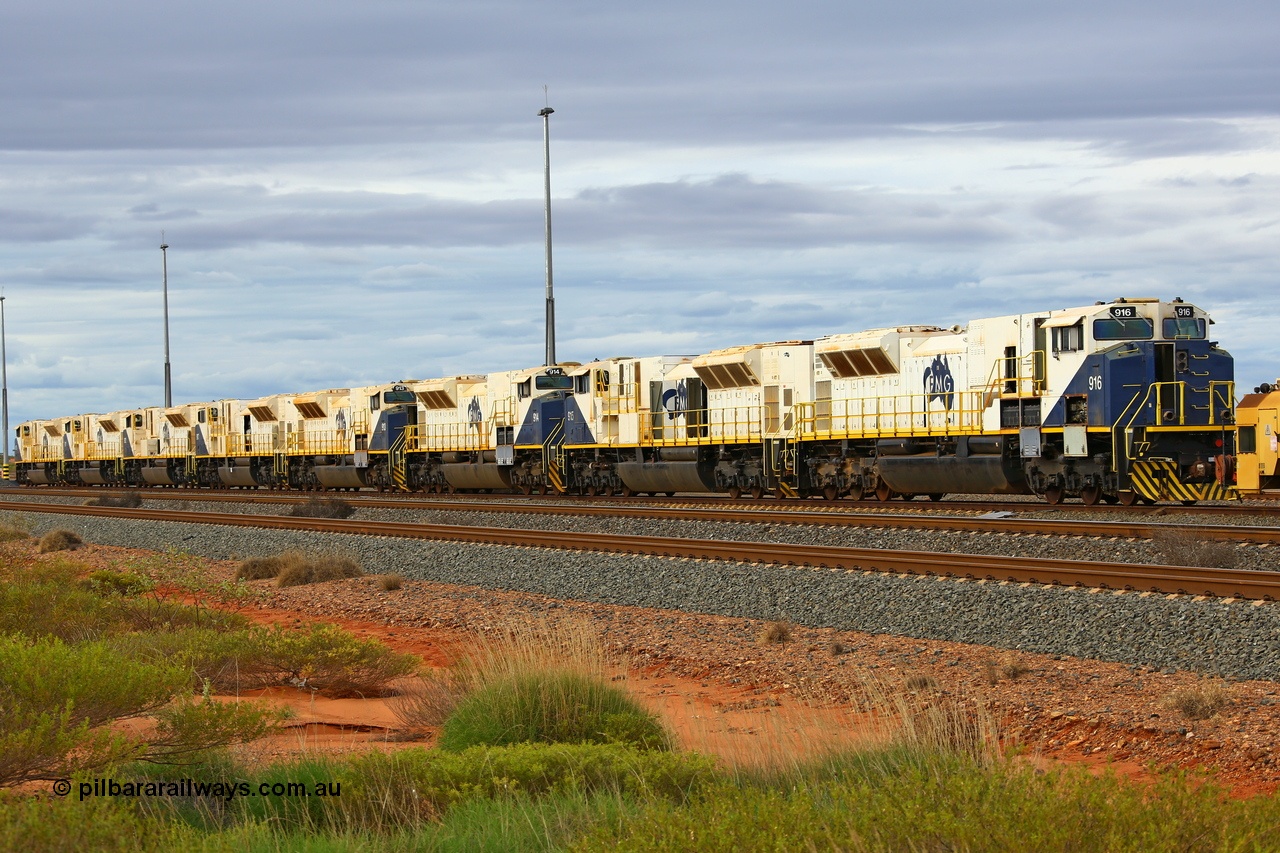 ---