Posts in Category `Goninan_cm40-8m`
FMG CM40-8M CD 4303 'Warrior'.
2022-04-20 Roland Depth 0 Fortescue Metals Goninan CM40-8M CFCLA
FMG CM40-80 unit CD 4303 'Warrior' at Thomas Yard, Western Australia.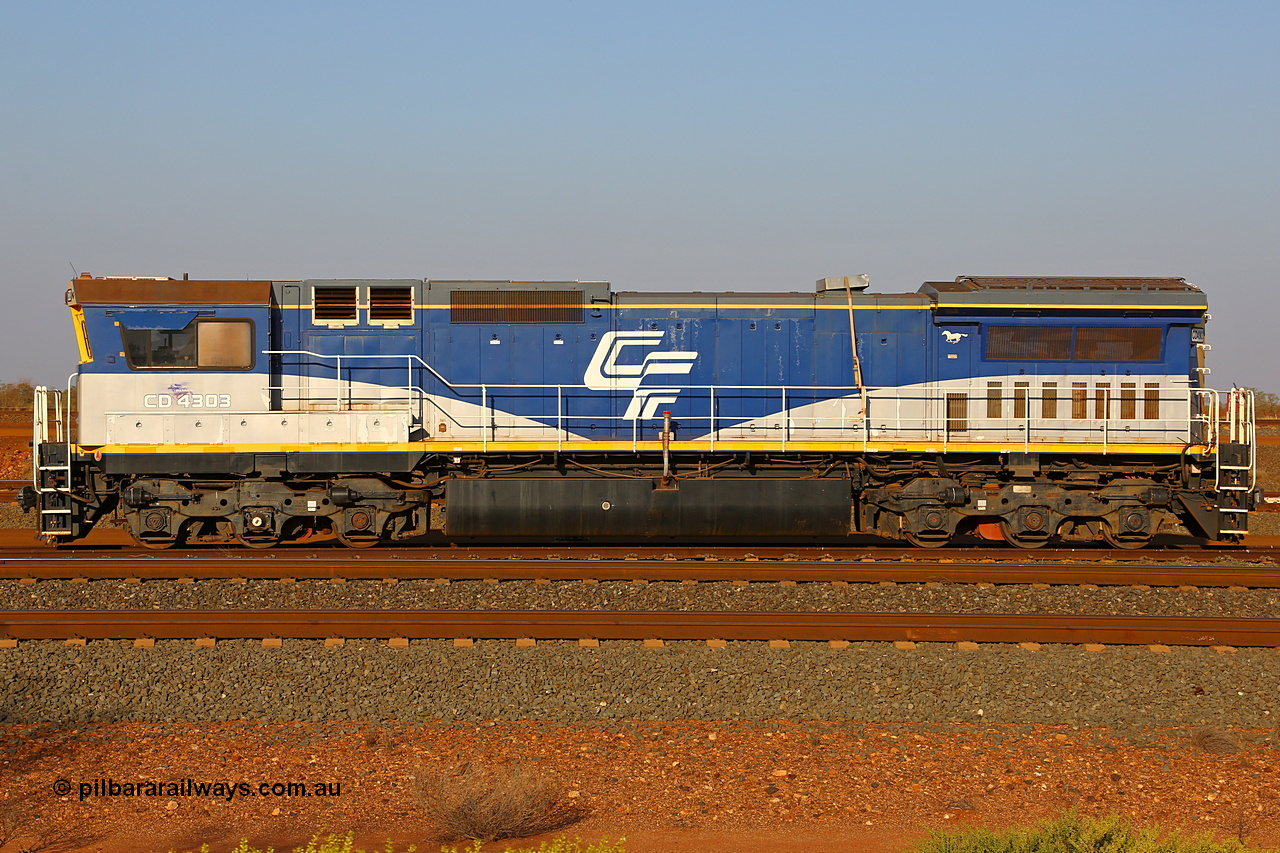 Former Robe River CM40-8M units stored.
2020-09-23 Roland Depth 0 Rio Tinto Goninan CM40-8M
The former Robe River CM40-8M units that were last operated under Rio Tinto have been retired and stored on the triangle at the old quarry at Cape Lambert.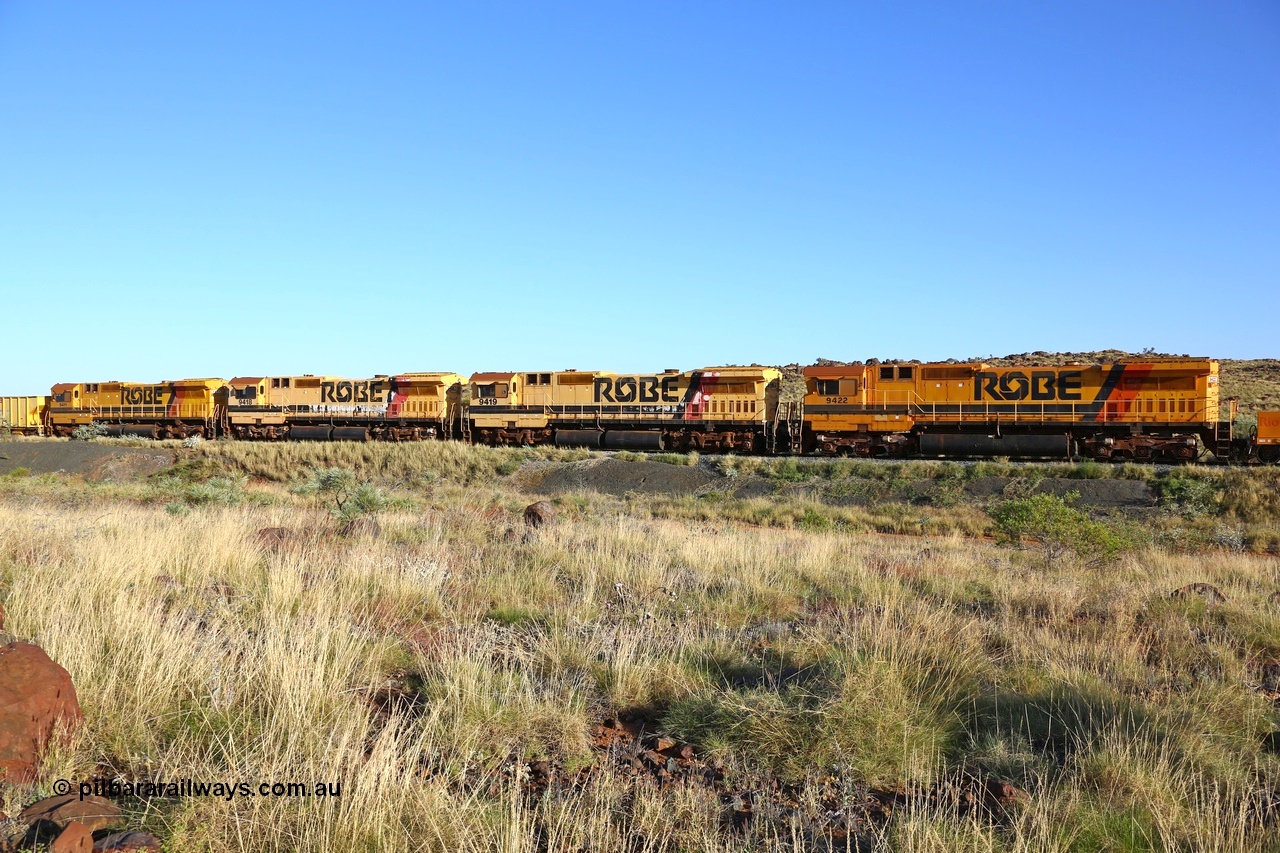 BHP CM40-8M 5662.
2020-09-18 Roland Depth 0 BHP Iron Ore Goninan CM40-8M
BHP has two Dash 8 locomotives that didn't end up getting scrapped when they were retired.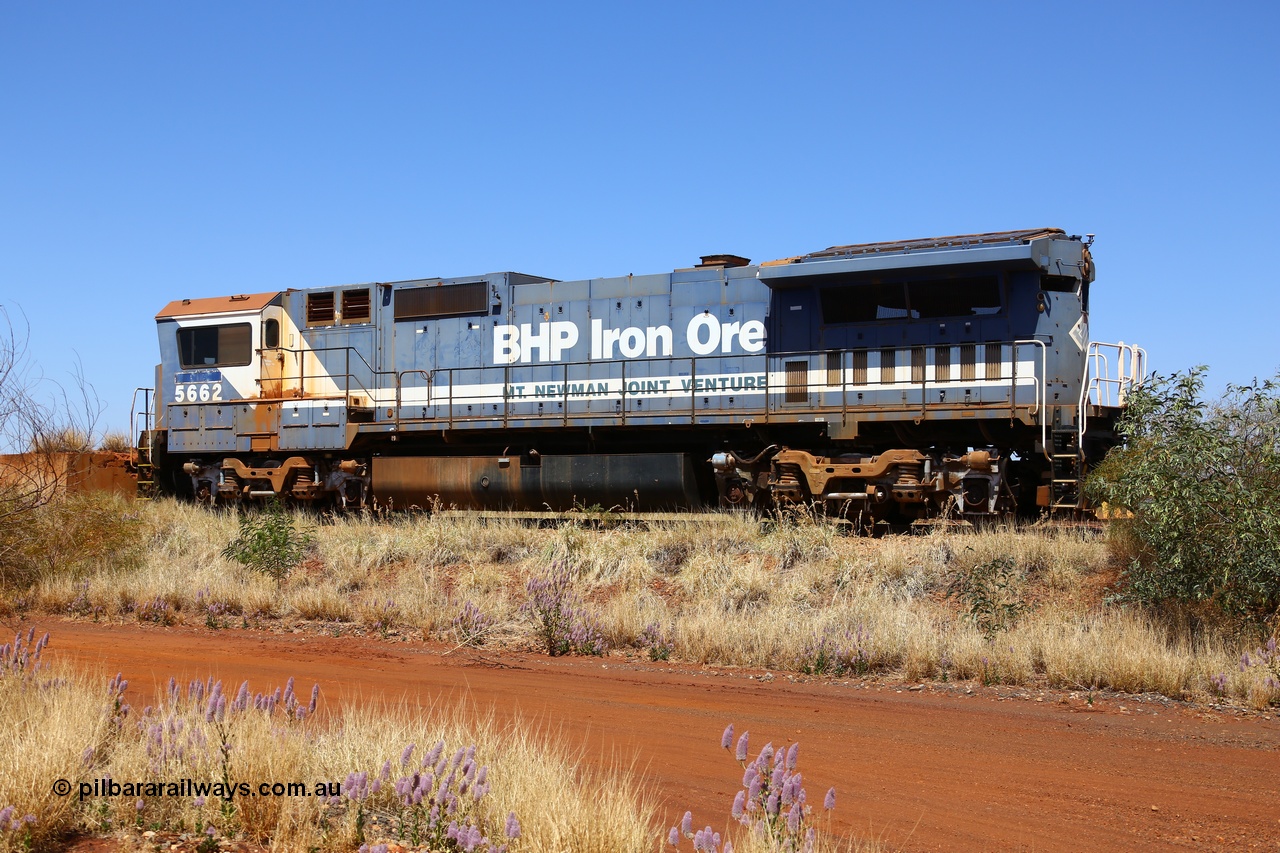 Roy Hill leases CFCLA CM40-8M units.
2017-12-04 Fat Controller 0 Roy Hill Goninan CM40-8M CFCLA
Doolan's Heavy Haulage delivered the four stored CM40-8M model locomotives to Roy Hill's Flash Butt yard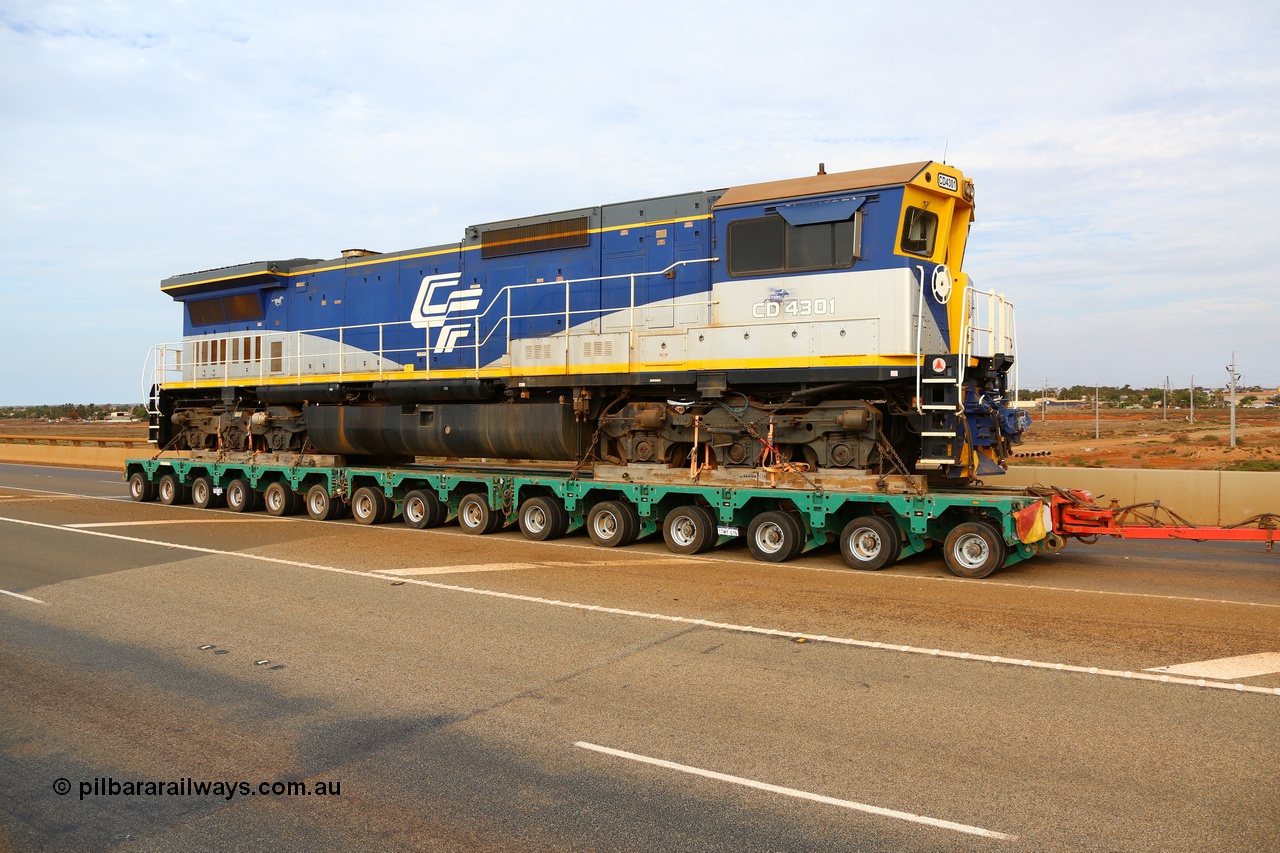 ---