FMG has more waggons arrive.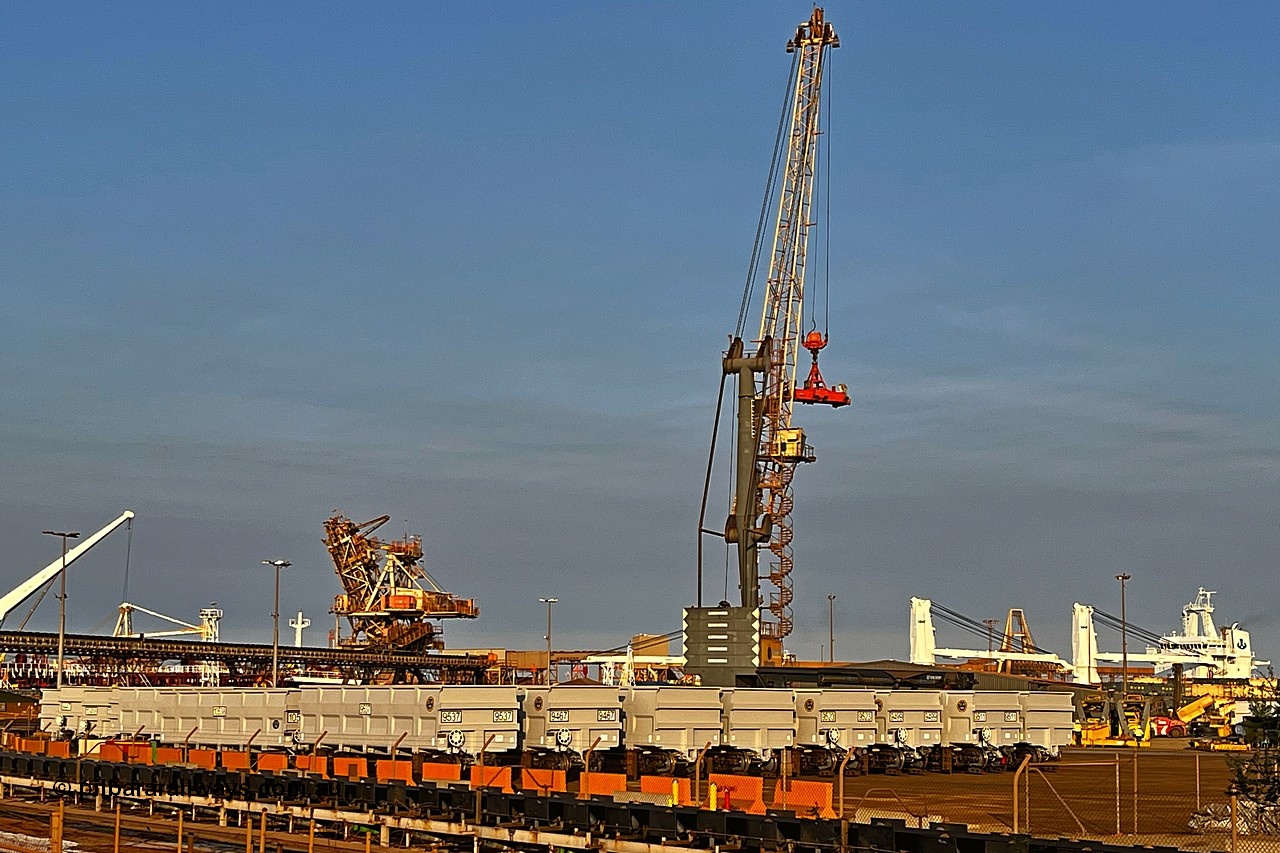 2021-11-06 Roland Depth 0 Fortescue Metals
The Pilbara Port Authority has unloaded another batch of waggons for FMG from the Chinese manufacturer. There are currently sitting on the wharf hard stand area within the port and the other half at the Gobi Yard where a lot of the giant modules have been parked in the past.
The highest numbers reported seen so far are 9537 and 10538. These are 130 higher than the last highest numbers seen 9407 and 10408 back in late September. This current batch also look to be CRRC Qiqihar built with the CNR style body as the last batch.
It is thought the vessel was the Greenery Sea as its last port prior to Port Hedland was Dalian in China which is a known loading point for CRRC waggons.
---
Comments
No comments yet
Leave a Comment
---