FMG operates new SD70ACe-P6 model locos.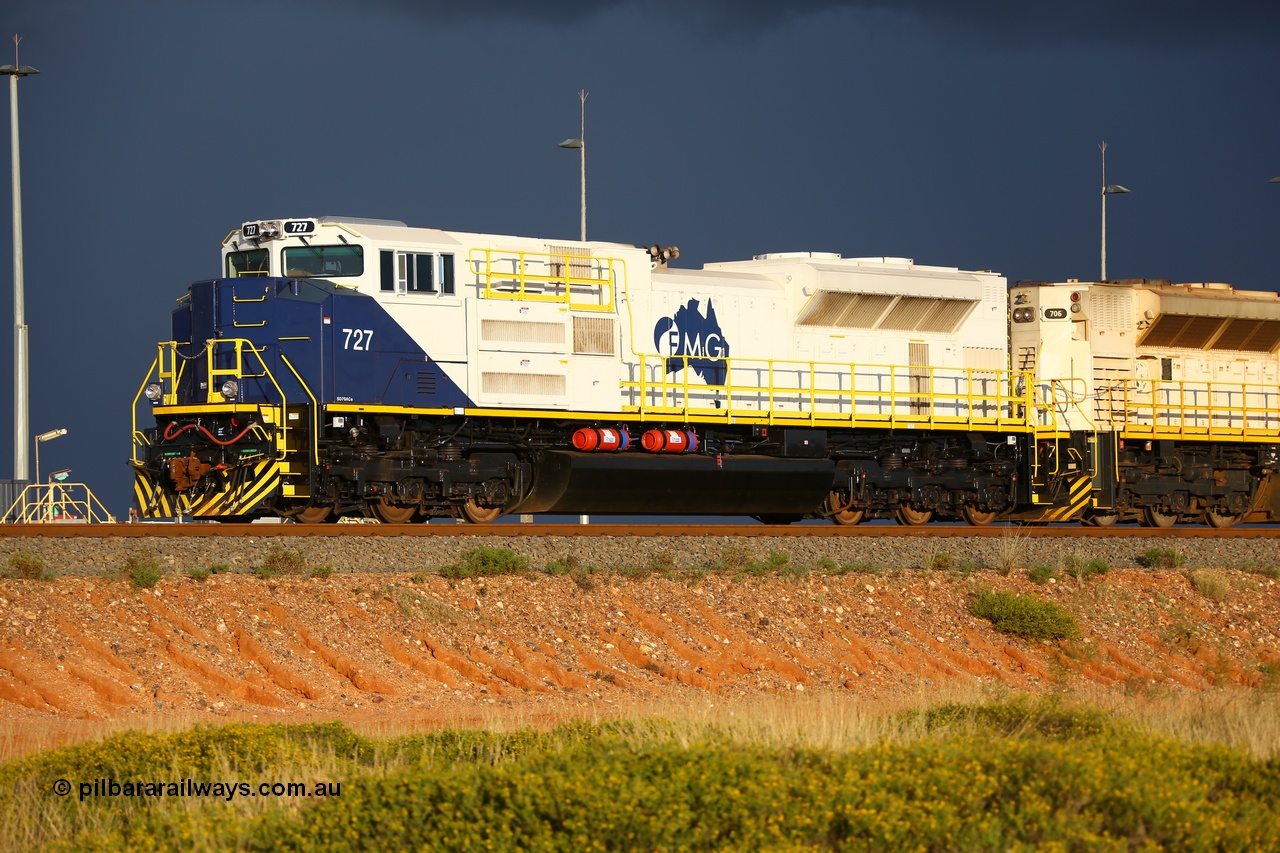 2020-06-20 Roland Depth 0 Fortescue Metals EMD SD70ACe
Back in February 2020 two deliveries of five locos each were unloaded at Port Hedland then delivered via road to FMG. The ten units were built by Progress Rail at their Electro-Motive factory in Muncie. The units were built the same time as an order was being built for Norfolk Southern and the FMG units were delivered pretty much identical to the NS order. With the Australian standard handrails being installed locally. The units are the SD70ACe-P6 and they have an inverter per axle rather than the standard inverter per bogie (or truck) giving better traction control and also have a higher rated T3 compliant prime mover the 16-710G3C-T3 for 4500 horsepower. Some videos of the units running trains can be found here: Shift Pig Youtube videos
---
Comments
No comments yet
Leave a Comment
Archives
Subscribe
Get an email when new content is added.
---