FMG SD90MAC-H2 units still stored.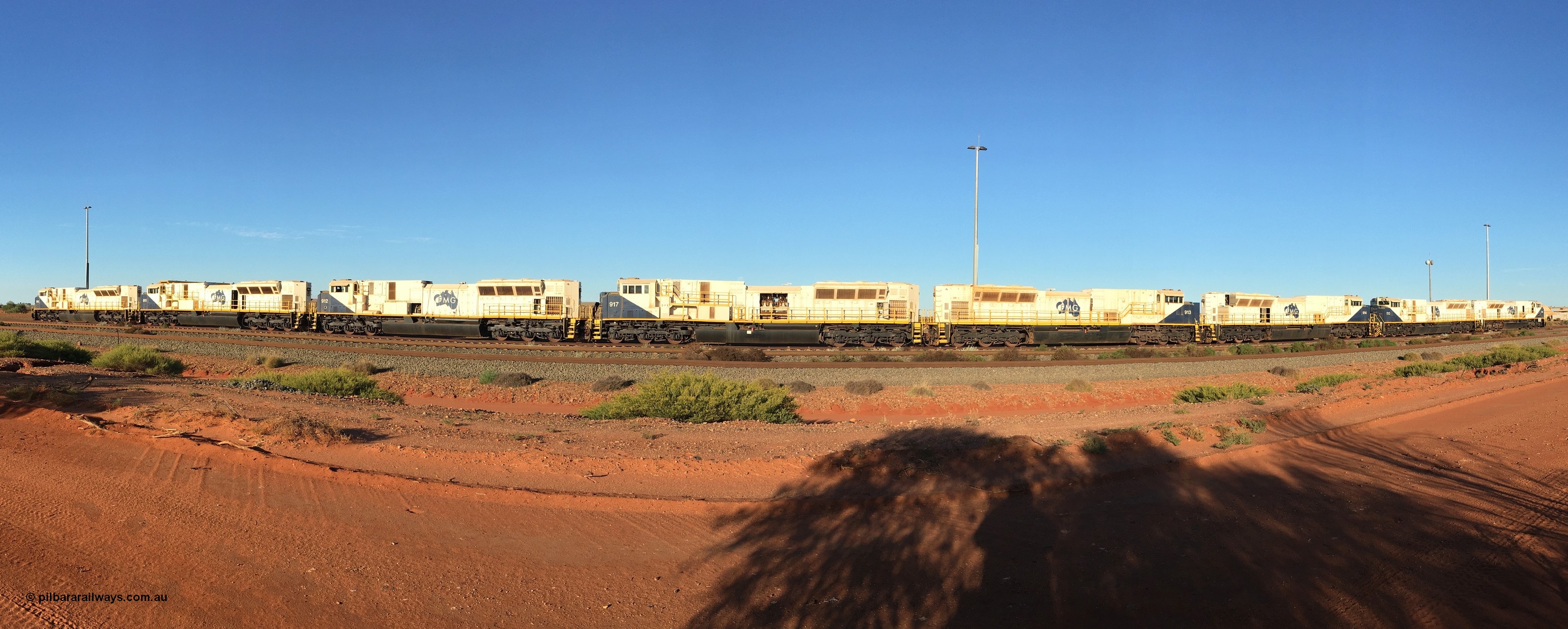 2020-05-06 Roland Depth 2 Fortescue Metals
Here's a panorama image of FMG's eight SD90MAC-H2 units stored out of service down the south end of the Thomas rail yard. From left (port) to right (mine) are 910, 911, 912, 917, 913, 914, 915 and 916. From studying images it looks like both 912 and 916 have the engines removed, while 917 is partially stripped. Also other items have been removed, like handbrake mechanisms and no doubt other 'bits'.
There was a rumour these units are to be scrapped.
---
Comments
Leave a Comment
Archives
Subscribe
Get an email when new content is added.
---