FMG's former BNSF / GECX 9-44CW units hit the rails.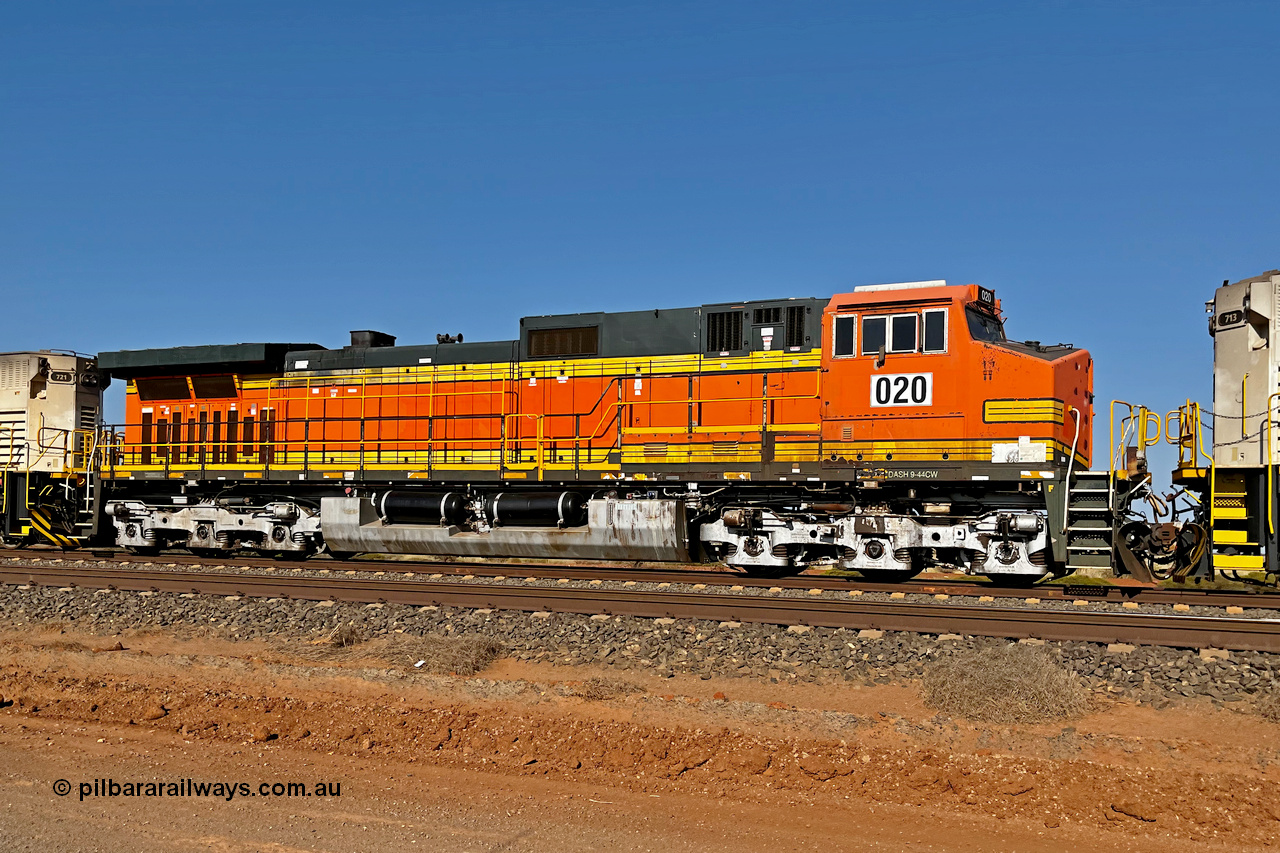 2022-04-17 Roland Depth 0 Fortescue Metals GE 9-44CW
Four of the former BNSF / GECX 9-44CW units have commenced operating in the shafts of triple headed ore trains on the FMG.
Observed just a few days ago were 016 in the yard near the workshops, and on trains in the middle of triple consists were 017, 020 and 023.
The other four are currently stored without full FMG numbers and are 4807, 4833, 4847 and 4854.
Here we see 020 former BNSF / GECX unit 4836 with serial number 50690 between two EMD SD70ACe/LCi units 721 and 713 on an empty train awaiting entry into Thomas Yard, South Hedland.
---
Comments
No comments yet
Leave a Comment
---