Hamersley Iron 7093 stored.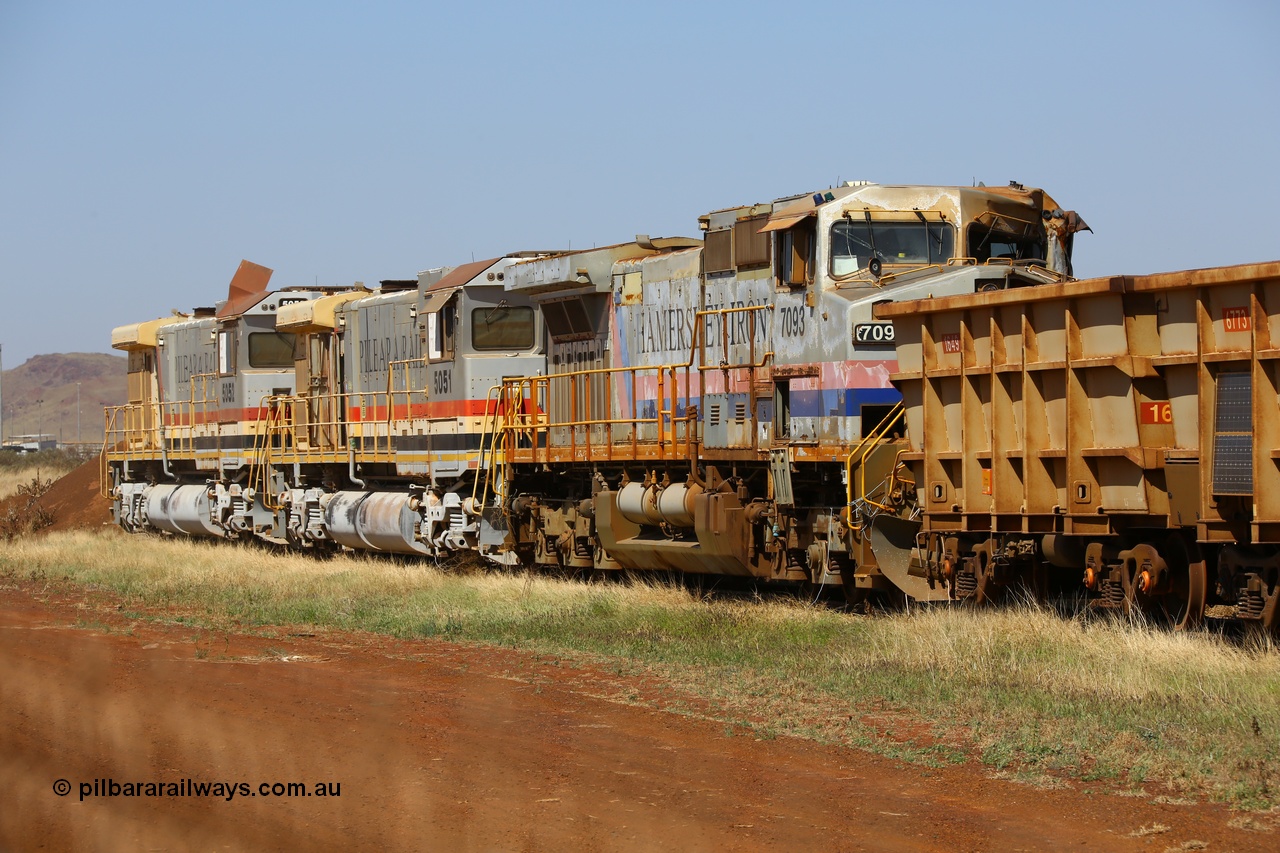 2020-09-20 Roland Depth 0 Rio Tinto GE C44-9W
Originally Hamersley Iron C44-9W locomotive 7093 serial 47772 was the highest numbered and final Dash 9 in the original order of twenty nine locos delivered from Erie GE in early 1995.
This unit now under the guise of Rio Tinto is written off following a loadout 'incident' back in March 2019 and is now stored on 38 Road at Rio's 7 Mile facility with long stored retired Dash 7 units 5051 and 5052.
We understand this is the first C44-9W to be written off by Hamersley Iron / Rio Tinto.
---
Comments
No comments yet
Leave a Comment
Archives
Subscribe
Get an email when new content is added.
---