Loaded Roy Hill and FMG at the 63km.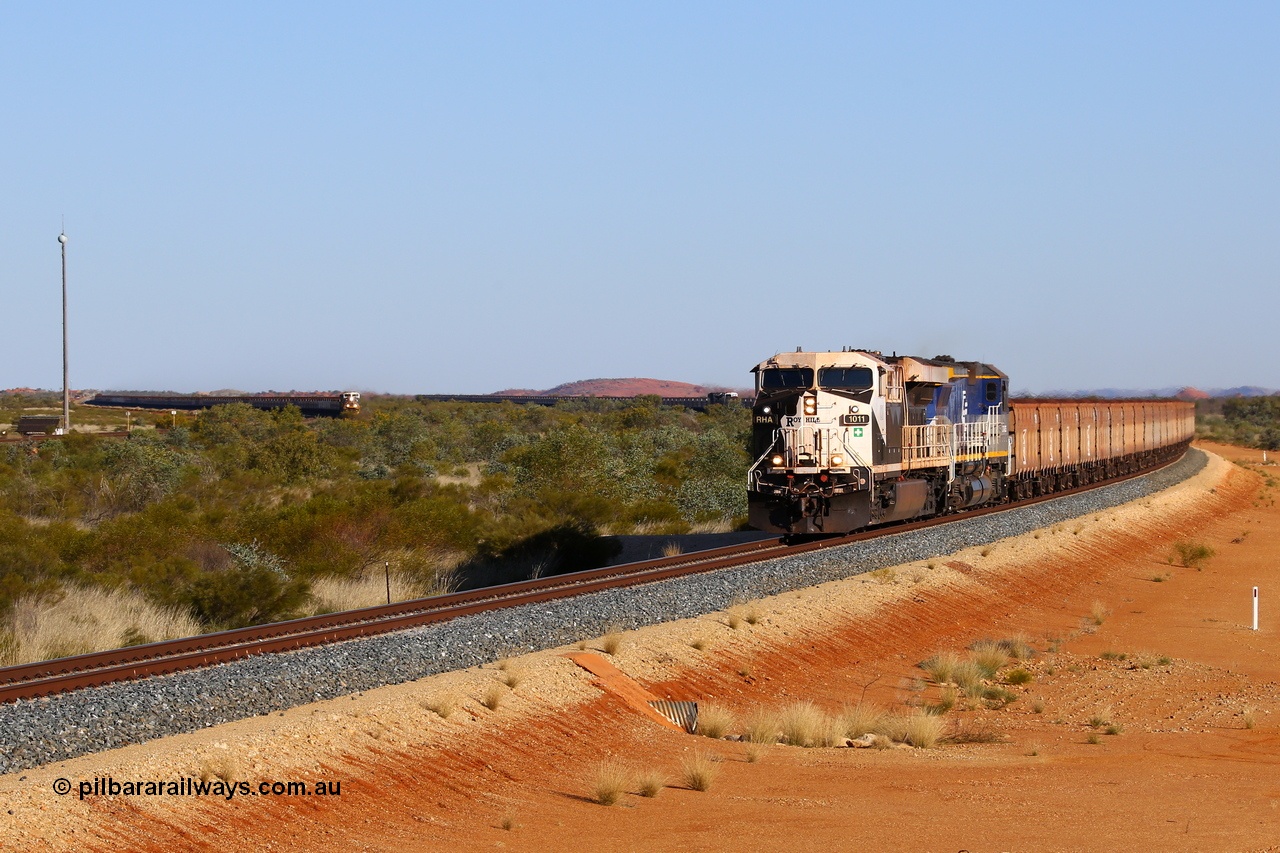 2018-09-11 Roland Depth 0 Roy Hill GE ES44ACi
Loaded Roy Hill train behind General Electric ES44ACi model RHA class unit RHA 1011 with CFCLA lease CM40-8M unit CD 4305 with two ES44ACi units RHA 1014 and RHA 1004 mid train visible around the curve as a loaded FMG train behind a pair of Electro-Motive Diesel SD70ACe model units.
The Roy Hill configuration is 2 locos, 116 waggons, 2 locos and 116 waggons, while the FMG train employs only two locos on the lead as they still bank their loaded trains away from the mines.
1st July 2018.
---
Comments
No comments yet
Leave a Comment
---