Pilbara Railways Historical Society visit.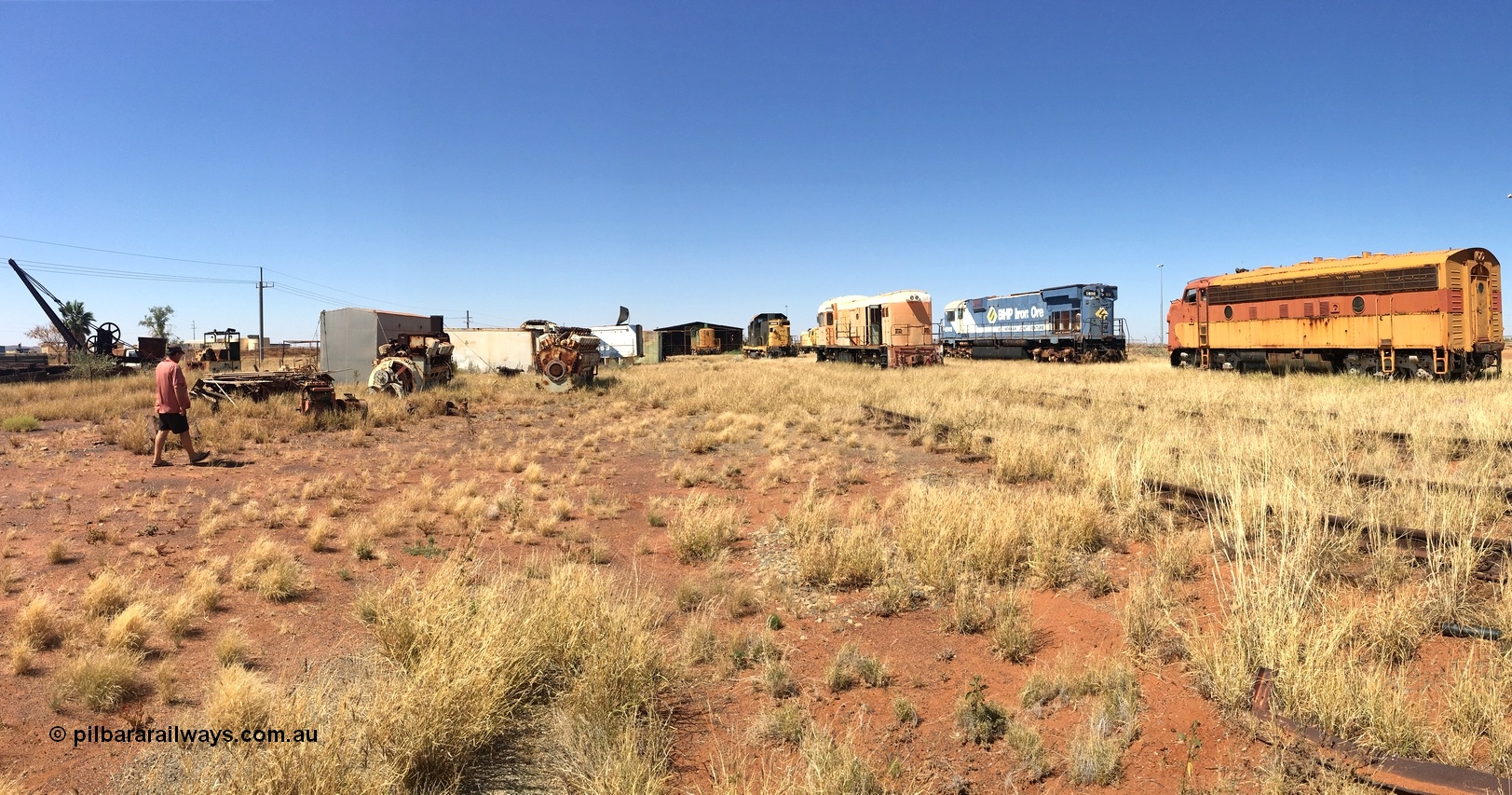 2020-09-25 Roland Depth 0 Uncategorized
Went down and checked on the status of the museum as it has been a while. The museum is unable to be accessed by the general public now as it has a locked Rio Tinto access gate at the Dampier Salt end of the road. However being a member access was arranged to do a quick inspection of the place.
In this image you can see from the left, the PWD crane, waggons and Simplex loco from Point Samson, a couple of ALCo engines, the Locotrol 'cab'; off of BHP 5663, the ALCo S2 Hamersley Iron 007 'Mabel', ALCo C415 demonstrator Hamersley Iron 1000, former NSWGR ALCo RSC-3 Robe River Iron Associates 9405 renumbered to 4002, English Electric ST95B Goldsworthy Mining 1, ALCo M636 BHP 5502 and EMD F7A Mt Newman Mining 5450.
---
Comments
No comments yet
Leave a Comment
Archives
Subscribe
Get an email when new content is added.
---