Roy Hill loaded train at Indee Rd.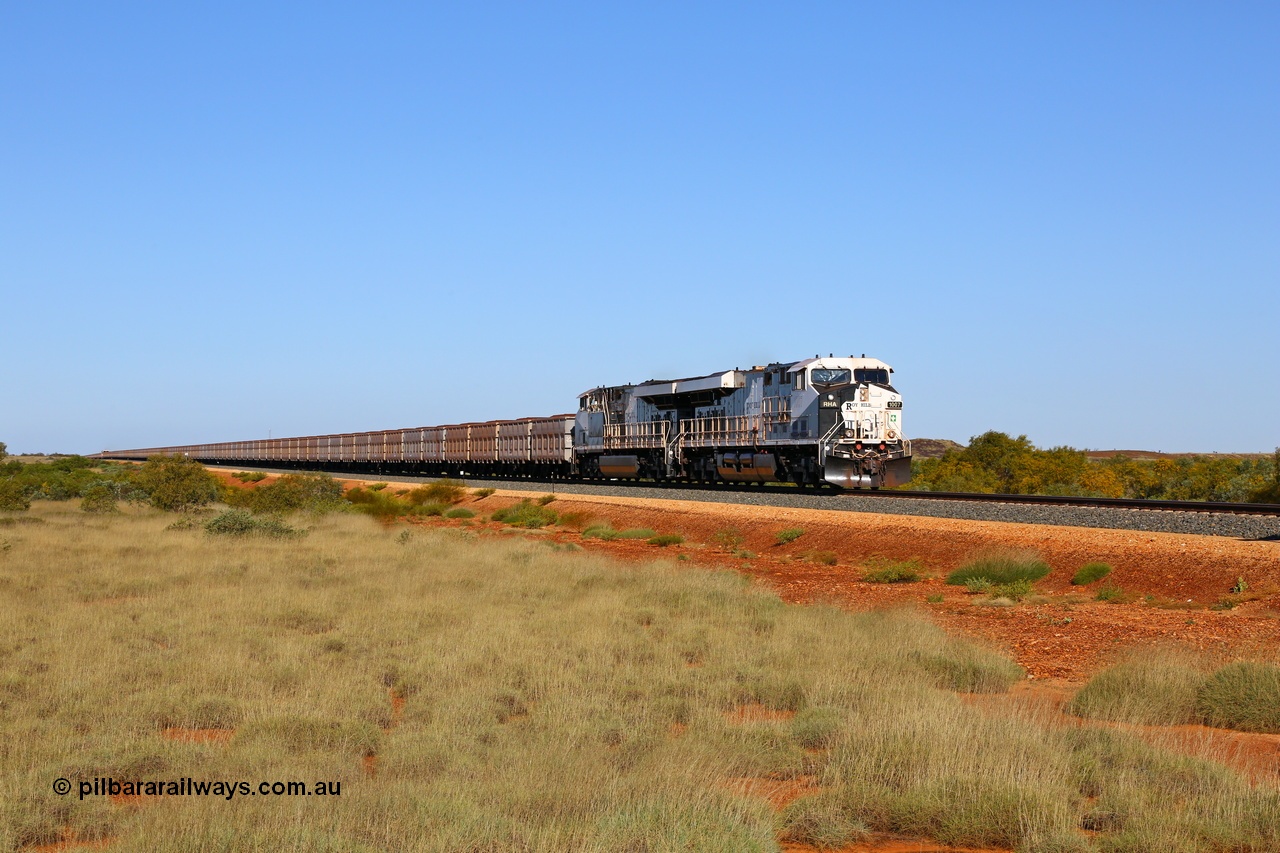 2018-06-27 Fat Controller 0 Roy Hill GE ES44ACi
A Roy Hill loaded train headed up by General Electric ES44ACi units RHA 1007 and RHA 1010 with mid-train units RHA 1014 and RHA 1004.
Roy Hill no longer bank or push their trains away from the Roy Hill mine, now employing a similar power configuration to BHP.
FMG and Rio Tinto use only head-end power but also bank their trains out of several minesites.
15th June, 2018. Roland Depth image.
---
Comments
No comments yet
Leave a Comment
---