Roy Hill's latest locomotive RHA 1028.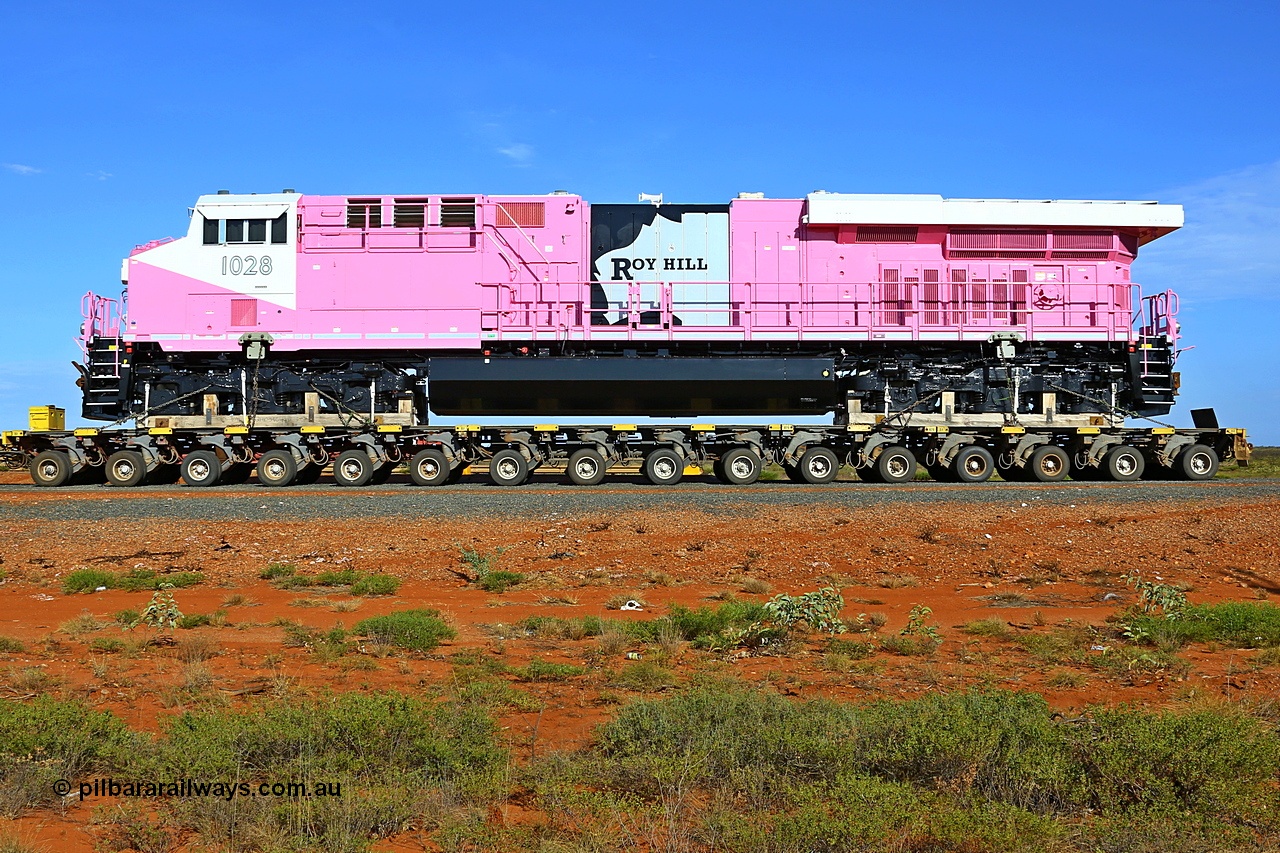 2022-01-12 Roland Depth 0 Roy Hill GE ES44ACi
Roy Hill's latest locomotive RHA 1028 was delivered to site today (12/01/2022) by Tutt Bryant Heavy Lift & Shift. RHA 1028 is in the breast cancer awareness livery. This livery already adorns RHA 1022 to RHA 1026 locomotives and a couple of hundred waggons. RHA 1028 has build date of November 2021 by Wabtec Fort Worth Texas as an ES44ACi with serial number 66307. It was shipped out of the port of Houston USA on the 23rd November 2021 by the vessel CALYPSO and unloaded in Port Hedland on the 9th January 2022.
---
Comments
No comments yet
Leave a Comment
---