Roy Hill's RHA 1022 pink ES44ACi unit.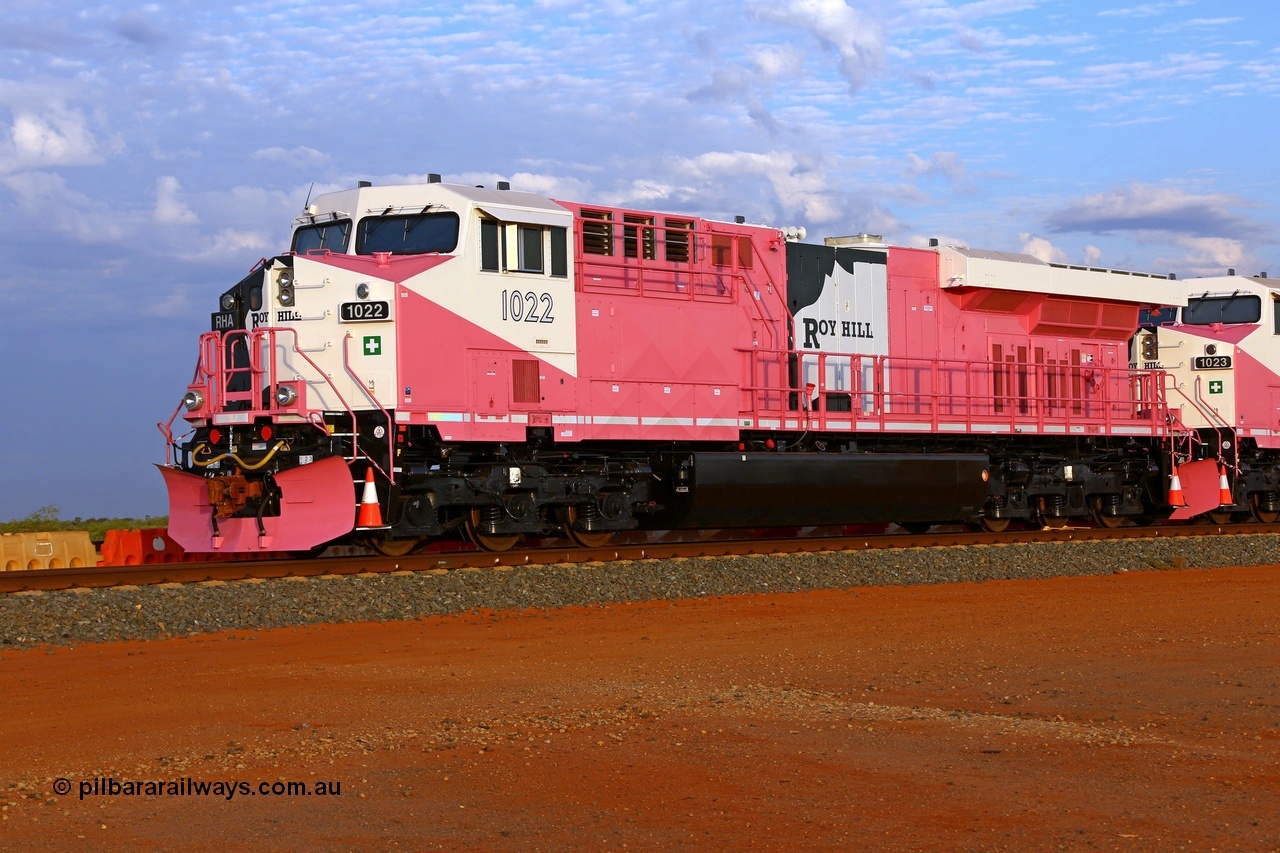 2018-09-20 Roland Depth 0 Roy Hill GE ES44ACi
Roy Hill's brand new breast cancer awareness liveried 'leader' ES44ACi unit RHA 1022 is on track in the Pilbara.
The 'pink leader' RHA class unit RHA 1022 was built at General Electric's Fort Worth plant in Texas and shipped out to Port Hedland on the vessel BBC Virginia which unloaded them with road delivery completed by Tutt Bryant on the 7-8th September 2018.
The unit serial number is 64739 with build dates of April 2018.
A link to the unit in the US here; railpictures.net
---
Comments
No comments yet
Leave a Comment
---