SCT service 6MP9 at Parkeston.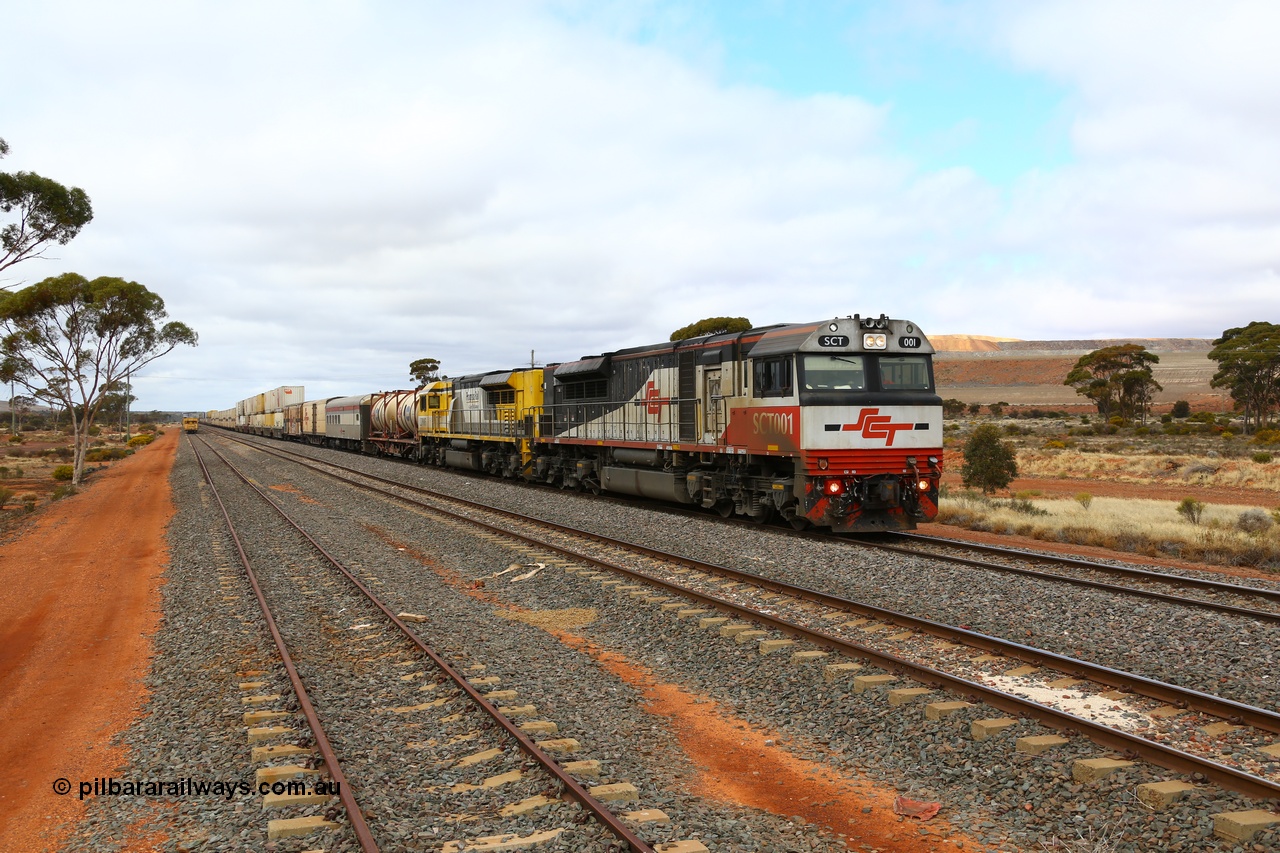 2018-09-17 Roland Depth 0 Uncategorized
With the line reopened and a deviation in place at the derailment site at Coonana SCT's Melbourne to Perth freight service 6MP9 powers through Parkeston non-stop on Thursday 23rd of August behind Downer EDI built EMD model GT46C-ACe unit SCT 001 serial 07-1725 and lease unit EDI Rail built Progress Rail model GT46C-ACe unit LDP 005 in the Progress Rail livery. Fuel waggon is PQFY 4256 and crew coach is PDAY 003 'Monica Ivey Smith'.
A video of the train can be seen here.
---
Comments
No comments yet
Leave a Comment
Archives
Subscribe
Get an email when new content is added.
---