Western Creek area pt2.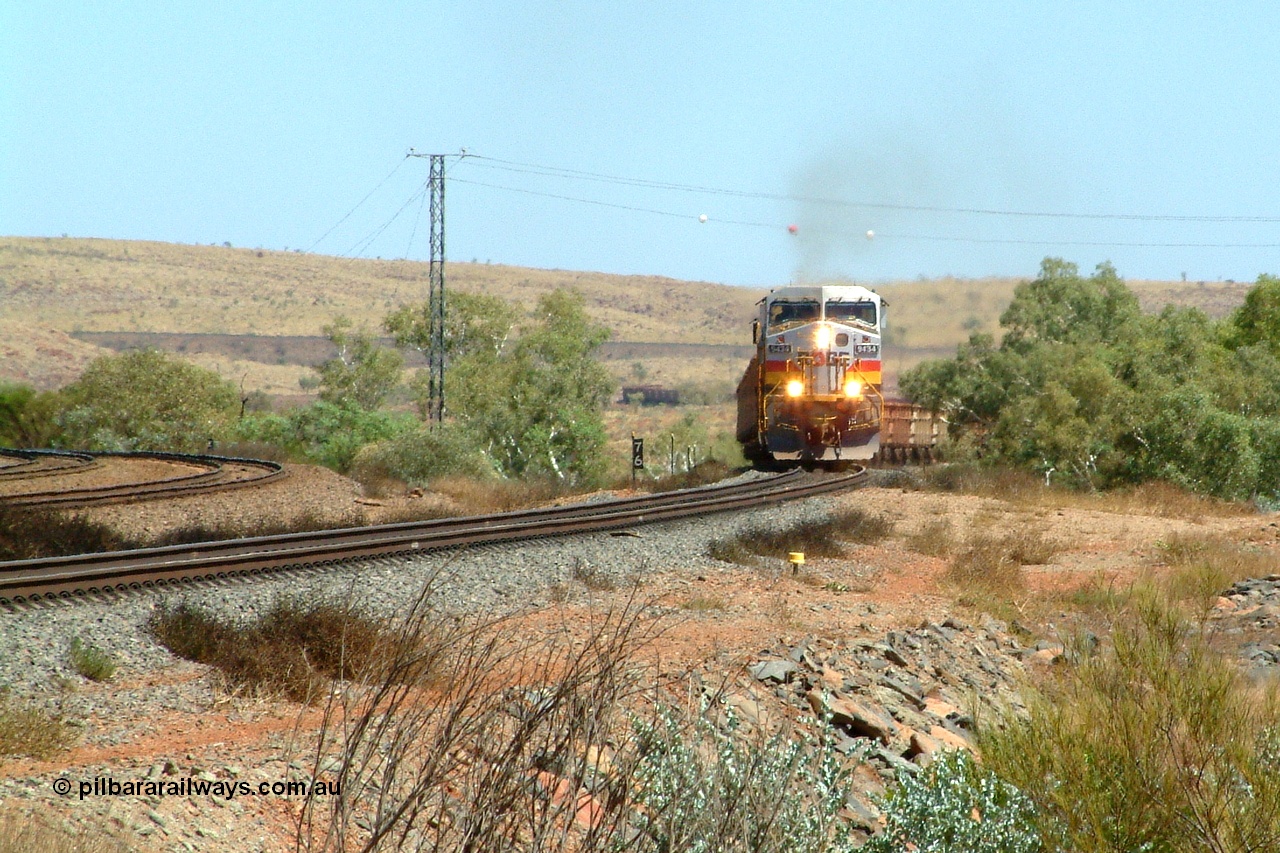 2018-07-22 Roland Depth 4 Rio Tinto GE 9-44CW
Continuing on with the Western Creek area, here's a shot taken by Toad Montgomery back on 10th January 2005 with Robe owned C44-9W unit 9434 leading an empty train along the Western Creek line from Cape Lambert at the Robe 76 km post with the 236 waggons snaking along behind. The lines to the left are Emu, the north end of the duplicated Hamersley Iron Tom Price line to Dampier (later on they became Emu #3 and #4 Roads) with the line running upgrade in the distance being the Robe line to Deepdale. The train is about to pass signal EM5 which is behind the camera. This line has now become the Western Creek West Mainline and #2 Road Emu and joins the Tom Price line at the 80.21 km instead of the 78.4 km (HI chainage).
---
Comments
Leave a Comment
---